HB Studio offers professional classes in the dramatic arts for committed actors, directors, and playwrights—beginning and experienced—to hone their skills in a community of peers and mentors. In the spirit of our founders, Uta Hagen and Herbert Berghof, we seek to foster an environment where creative freedom prevails and artists are challenged to take their work to the next level.
HB offers a progressive sequence of ongoing weekly classes, which meet for 10-week terms four terms a year. Offerings include Acting classes, Voice and Speech classes, Movement classes, Musical Theater classes, Playwriting classes, Directing classes, and acting classes for Young People. Choose one class at a time, or design your own part-time or full-time schedule. Browse classes in the navigation menu to the left (desktop) or above (mobile).
ACTING AUDITIONS for advanced classes are held monthly, or submit a reel …learn more
AUDITS: HB Studio offers an opportunity for new and existing students to audit any of our full-term (10-week) classes one time per instructor for $20.00 each per audit. Audits allow for students to partake in the observation of the class layout and instructor's teaching style. To take advantage of this opportunity, please arrive 20-30 minutes before the class to the 3rd floor (Registration Office) of our studio (120 Bank St). Click here for a full list of our classes calendar.

Questions? Give us a call at (212)-675-2370 ext 1

HB FACULTY is comprised of practicing theater artists. Browse classes by teacher and learn more.
Special seminars and master classes are offered between terms, and a variety of short-term skill-building and professional development workshops are offered throughout the year.
For those seeking a full-time training program, The Uta Hagen Institute at HB Studio offers The Hagen Core Training (one-year conservatory) and The Hagen Summer Intensive (6 weeks).
REGISTER NOW FOR SPRING (PART B)! Browse Part B classes and workshops and register online. Spring Part B runs April 22-June 2. (No class April 23 – 28, May 27.)
Registration for WORKSHOPS is ongoing.
Summer Term Registration will open May 1, 2019.
UNION DISCOUNT*: Industry Union Members receive 10% OFF Spring Term classes. Discount will automatically apply for HB-verified Union Members. To become verified, present your active union membership card in the registration office or email a copy to registration@hbstudio.org.
SPRING: March 18 – June 2, 2019 | Registration opens Feb 5 (No class April 23 – 28, May 27)
SUMMER: June 13 – August 22, 2019 | Registration opens May 1, 2019 (No class July 4)
FALL: September 9 – November 17, 2019 | Registration opens August 1, 2019
WINTER: January 6 – March 15, 2020 | Registration opens November 1, 2019
The game of make-believe is a crucial game for the artist.
—Herbert Berghof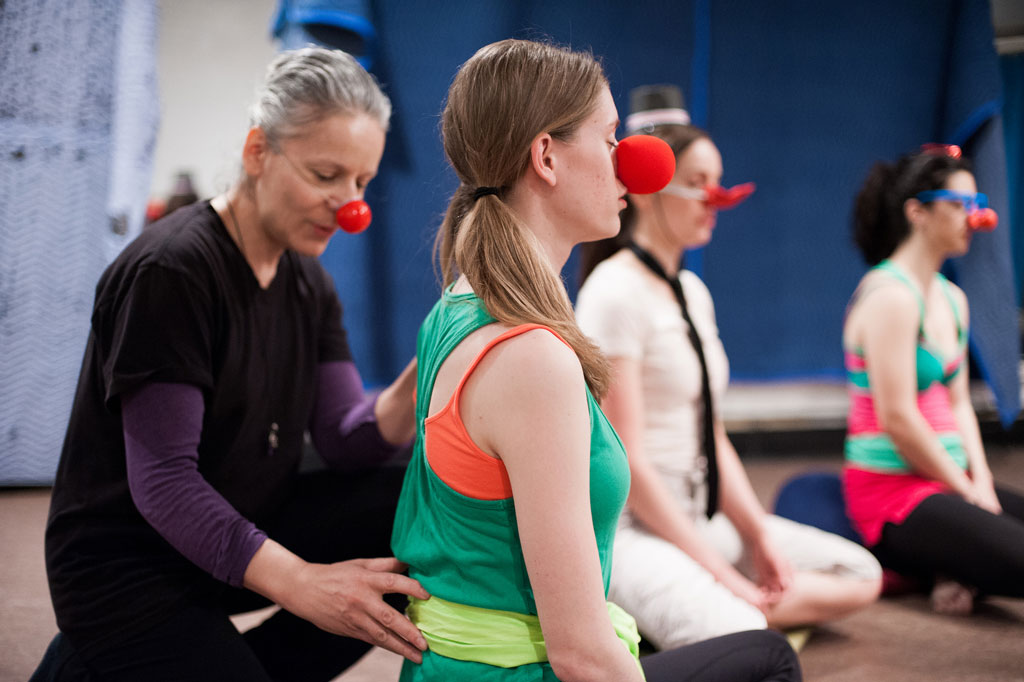 About HB Studio Classes in the Dramatic Arts
For those just starting out or those seeking to reconnect with the basics, Level 1 classes are open to all without audition, placement, or prerequisite. Classes at Levels 2 and 3 build on the foundational skills addressed at Level 1. For those at an advanced level of training and for the professional actor seeking a place to work out, renew, stretch, and explore, we offer ongoing classes at the Studio Practice Level. Level 2, Level 3, and Studio Practice acting classes require audition or placement.
Actors interested in intensive, fast-track, full-time training in the dramatic arts are encouraged to apply for the Uta Hagen Institute's one-year Core Training or 6-week Summer Intensive program. In these programs, you train as an ensemble in a rigorous, integrated sequence of daily classes.
HB Studio also offers classes in Playwriting, Directing, and acting classes for kids and teens aged 9 and up. Performance opportunities are extended to advanced actors free of charge through a series of 5-week Performance Labs. The Studio also offers opportunities for playwrights, directors, and actors to collaborate on readings and works-in-progress performance projects.
---
(*Discounts valid for Classes only; not Workshops, Programs, or Merchandise. Discounts Cannot be combined nor applied retroactively. Union discount available to AEA, AGVA, AGMA, SAG/AFTRA, WGA and Dramatist Guild Union Members.)