Uta Hagen Centennial Master Class: An Actress' Beginnings
A young Uta Hagen performed as Desdemona in the groundbreaking production of Shakespeare's OTHELLO that would become the longest-running Shakespearean production ever on Broadway. Running from 1943-45, Hagen appeared opposite Paul Robeson as Othello and her then-husband, Jose Ferrer, as Iago, in what was the first production of OTHELLO to feature a black actor opposite an all-white supporting cast.
In celebration of Hagen's 100th year, Peter Francis James — Broadway actor and renowned Shakespearean actor and teacher — leads this special masterclass for actors, taking a contemporary look at performing and interpreting Shakespeare's OTHELLO.
In this workshop for professional performers, scenes from OTHELLO are explored through table work, text analysis and discussion, and then rehearsed for presentation in class for critique and development. Using the specifics of language, action, subtext, circumstance, and relationships the goal is to connect with the work at the deepest most personal level, and, while referencing history, explore the dynamics of the play from a present-day standpoint.
*Please review registration prerequisites before enrolling (on the right-hand side of this page on desktop or below on mobile).
Peter Francis James will appear as Barack this Spring 2019, in the upcoming Broadway production of HILLARY AND CLINTON. He most recently appeared on Broadway in PRESENT LAUGHTER, and THE MERCHANT OF VENICE, and has performed many roles in Shakespeare including: Othello in OTHELLO (Baltimore Center Stage), Oberon in Sir Peter Hall's production of A MIDSUMMER NIGHT'S DREAM (Ahmanson), Coriolanus in CORIOLANUS (McCarter), Don Pedro in MUCH ADO ABOUT NOTHING (Central Park) and Pisanio in CYMBELINE (RSC and TFANA). Mr. James has taught Shakespeare at the Yale School of Drama since 2000, and is a graduate of RADA.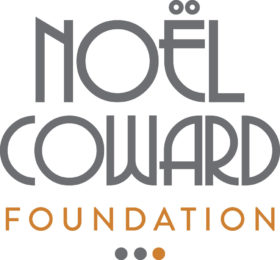 This workshop is made possible with the generous support of the Noël Coward Foundation.