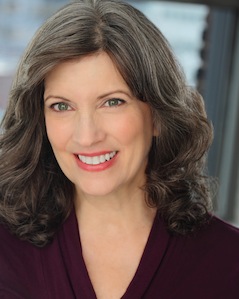 TEACHER STATEMENT:
"The world needs your voice and your unique perspective, no matter your language of origin. I strongly believe that the questions for you as an actor, at every stage of development, are:
How can my voice, and the sounds I utter, help me achieve my acting objective?
Are my voice and speech choices appropriate for the character I am embodying and the physical space I am in – whether it's an outdoor theatre or filmed close-up?
Can I be clearly heard and understood?
My goal is to offer you practical tools designed to empower you, moving you toward greater intelligibility and clarity. My goal is that you begin to, in the words of Dudley Knight and Phil Thompson, "listen with your mouth."  My goal is to help empower you in the acquisition of skills that give you a greater sense of awareness and ownership of your instrument. I seek to foster a laboratory environment that is warm, inclusive, deeply curious and joyful. I am quite serious about play. Far from being a silly enterprise, play is your task as an actor. With this in mind, and in a spirit of serious fun, I employ physical exploration, experimentation, exercises, listening assignments, and improvisation to guide you toward your goals."
BIO:
Theresa currently teaches voice and speech at NYU Tisch School of the Arts and at the American Musical and Dramatic Academy. In private practice, she works with actors, broadcasters, news anchors, and corporate clients. She has taught introductory voice and speech at the New York Conservatory of Dramatic Art, as well as to high school students at the School for Film and Television Summer Program, and South of Broadway Summer Conservatory. Coaching credits include productions at The Signature Theatre, The Abingdon Theatre, NYU's New Studio on Broadway, Boomerang Theatre Company and New Light Theatre Project. As a performer, Theresa appeared on Broadway in THE HEIDI CHRONICLES and I'M NOT RAPPAPORT, and in productions Off-Broadway, at Lincoln Center, and on PBS American Playhouse as well as many regional theatre productions across the country.  A proud member of AEA, SAG-AFTRA, VASTA and The Voice Foundation, Theresa holds an MFA from the Yale School of Drama and is a certified Associate Teacher of Fitzmaurice Voicework®